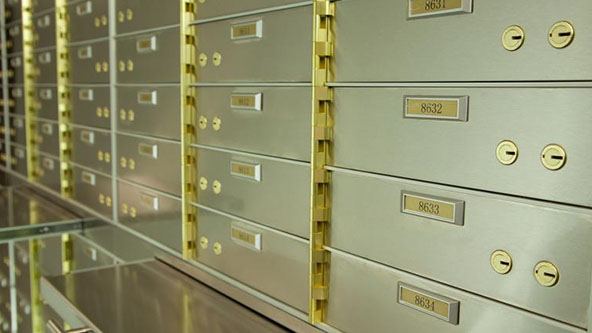 Merrion Vaults is Ireland's largest independent safe deposit box facility.
We provide our clients with the benefits of unparalleled security for items of special value.
Your jewellery, documents, currency, data storage, gold, silver and other items of value are protected to the highest level of security available.
Merrion Vaults is conveniently located in the heart of Dublin, just off Merrion Square.
Discreet location with multiple businesses in the building ensuring security and anonymity.
Private secure car park for clients.
 Our facility is wheelchair friendly.

Why choose Merrion Vaults?